2023

CA, Provides SAT Services to Vistra, Terragen, RWE, LSPower

2022

CA, Provided SAT Services to Vistra, Terragen

KY, Set up 300k sqft facility, Testing EV Recall Battery

2021

TX, Provided PM Service at Texas: Snyder, Sweetwater, Westover

Completed SAT at Vistra Site, LGES Battery size 1.5 GWH

2020

CA, Provided SAT Services to Vistra, AES

Completed SAT at AES site, LGES Battery Size 600 MWH

2019

Authorized Google UPS Service Provider

Authorized Volvo Battery Service Provider

2018

Providing Staffing & Recruiting Solution to Hanwha Q Cells

2016

Electric Vehicle Battery & Parts service provider for Fiat Chrysler Automobile in North America

2015

Large Grid Energy Storage Systems solution partner for ACE Engineering, Korea

2014

Started nationwide LGE TV LCD Panel RMA/Logistic service in Louisville, KY

Expanded service categories for LCD/LED TV up to 72"

2013

Started Smart Phone/Tablet factory-level refurbishment in City of Industry, CA

2011

Expanded service categories for Smart Phones and Tablets

2010

Alabama facility moved to Fort Worth, TX

2007

Expanded Louisville, KY facility to accommodate large-size LCD panels for Dell

2006

Opened 3rd facility in Alabama

Authorized Service Provider for Apple LCD displays - MacBook and iMac

2005

Headquarter moved from Ontario, CA to City of Industry, CA

Authorized Service Provider for HP monitors

2003

Authorized Service Provider for Apple LCD displays on iBook and Powerbook

ISO 9001-2000 certification

2002

Authorized Mobile Phone Service Provider of PCS and Sprint

Sole LG Philips LCD Service Provider in the U.S.

1998

Opened 2nd facility in Louisville, KY

Authorized Gateway, Compaq, HP Monitor Service Provider

1993

Authorized Apple Macintosh Service Provider

1989

First facility opened in Ontario, CA
Ability
Electric Vehicle Batteries & Parts

Lithium-Ion Battery Pack

Reverse Engineering of Battery Management System & Control Unit

Non-Battery Components Depot Repair & Recycle

Electric Vehicle Components Warehousing & Distribution for North America (USA and Canada)

Field Technician Dispatch Service

"In-Program" Automobile Dealers Coordination

Electronics Depot Repair
ETS depot repair raises the customer's ability to respond to product market needs in an efficient manner.
ETS depot repair alleviates possible time constraints on customer manufacturing and enables to comply with newer requirements,
raising the sale price of repaired product without disrupting current product manufacturing.
ETS simplifies depot repair into three categories
1. Refurbishment, aesthetic/cosmetic or mechanical maintenance or repair of a product. The product may have been dropped during field use, sustained some physical damage that prohibits it from operating properly in some manner. ETS electronics refurbishment process wrings out the physical problems and puts a product back into working order.
2. Repair is the major replacement or re-manufacturing of a product. If a product becomes non-operational due to component malfunction, then a repair is required. ETS handles inspection and analysis down to the device level.
3. Upgrades, taking older version product in from a customer and rebuilding it to current version status. ETS depot repair puts a product through deep inspection, develops a component operating profile, and uses a current bill of materials to perform a complete upgrade to the current specifications of a newly manufactured product.
The broad experiences of ETS engineers play an integral role in reducing repair time and minimizing costs, giving our clients greater value with competitive advantage.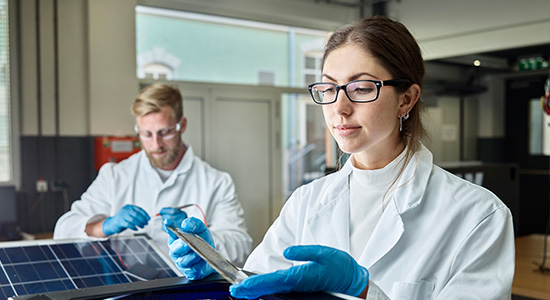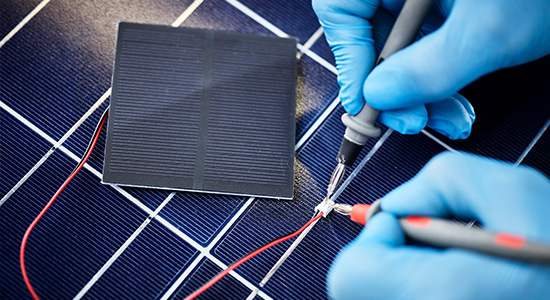 ETS TX is the sole service provider for LG Electronics MobileComm in the U.S. (all LG USA phones)
ETS KY continues to exclusively support LG Display and LG Electronics in the U.S. for 20+ years.
ETS CA has supported Apple (worldwide) for 19 years.